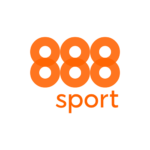 888 Sport
Dozens of sports and thousands of events available
Welcome bonus and VIP Club
Dedicated iOS mobile app
Fast and secure payment methods
Min deposit £10 • A qualifying bet is a 'real money' stake of at least £10 • Min odds 1/2 (1.50) T&C Apply
888 Sport is one of the most famous bookmakers on the internet. It offers competitive odds and a great assortment of sports and betting markets to a principally European customer base.
The 888 Sport platform was initially launched back in 2008 by the parent company 888 Holdings, with its headquarters based in Gibraltar. Over its 14 years of operation, 888 Sport has continued to be one of the biggest betting sites on the web for online gambling. As it remains a top competitor in the world of online gambling, the betting site produces some tantalising bonuses and promotional offers and a smooth gambling experience.
The following article will look at the various features of 888 Sport to produce a handy review that could be useful for customers who consider 888 Sport as their outlet for sports bets and other types of gambling. The review will look into some fundamental details and the more niche ones. They include the operator's licence and safety options, sports markets featured on the site, key bonuses and promotions available at the moment of writing this review, deposit and withdrawal methods, and, of course, customer support services. Please remember always to gamble responsibly if you choose to do so.
United Kingdom Gambling Commision
United Kingdom , Germany , Sweden , Russia , Portugal , Spain , France , Deutschland , Denmark , Canada
Banking
Payment Methods
Bank Wire Transfer
E-Check
EPS
Giropay
iDeal
iDebit
Instadebit
Neteller
Paypal
Paysafe Card
Skrill
Trustly
Visa
888 Sports Licence & Safety
For any sportsbook to operate, it must hold a valid licence from an official gambling authority. These licences should be easy to find either on an authority's website or through the operator's website. For example, 888 Sport currently holds a licence issued by the United Kingdom Gambling Commission to offer its services within the UK.
888 Sport is also licenced and regulated under the laws of Gibraltar by possessing a Remote Gaming Licence. The UKGC is considered one of the most reputable and trusted authorities. It is the provider of gaming licences and continues to regulate operators to ensure proper safety and fairness for customers.
The popular sportsbook also claims to be a dedicated provider of a responsible gambling environment. It follows the guidelines produced by eCOGRA to protect its customers and those that should not be accessing their services, such as minors. In addition, the operator appears to be a big supporter of responsible gaming measures. An entire page on its website lists how these measures can tackle various responsible gambling issues through multiple tools and company policies.
888 Sport has large sections of information for readers who might be looking to learn more about compulsive gambling, protecting minors from underage gambling, ways of setting deposit limits, time reminders, and account restrictions for customers who might be experiencing gambling problems. The tools available and the extent of the information provided on tackling safety issues is a good sign that 888 Sport takes its responsible gambling measures very seriously. They can be trusted to put the safety of their customers above all other priorities.
Sports Selection
888 Sport has a pretty good list of sports with available betting markets. Customers will expect to see conventional sports such as football, rugby, tennis, cricket and many more appear on their list. 888 Sport does, however, cater to more niche sports markets and the typical ones.
These markets include Virtual Sports, Politics, Novelty Bets, and a list of 888 Specials. The list of the most common sports currently featured on the 888 Sport website is given below:
American Football
Australian Rules
Badminton
Baseball
Basketball
Boxing
Cricket
Cycling
Darts
eSports
Football
GAA Football
GAA Hurling
Golf
Greyhound Racing
Handball
Horse Racing
Ice Hockey
Mixed Martial Arts
Motor Racing
Rugby League
Rugby Union
Snooker
Surfing
Table Tennis
Tennis
Trotting
Volleyball
Live Betting Options
Like most top betting sites currently featured online, 888 Sport offers live betting options across a whole host of sports. Live or in-play betting gives bettors a chance to place bets during a sporting event in real-time. On 888 Sport, they have a dedicated page called 'Live Now' where players can access the range of sporting events that are currently active to bet in play.
Perhaps the most popular choice amongst bettors when it comes to live betting is to bet on football. Football offers some great incentives for live bets with many possibilities and outcomes that could produce some tidy profits. As most players might want to bet in-play when watching a match in real-time, live betting options on 888 Sport can also be accessed through mobile devices such as smartphones. This makes things very convenient for players who could be at their local pub or sports bar watching a game and fancy placing a quick bet during the game.
There are many other sports to choose from in the live betting market, such as horse racing, tennis, and cricket. The 888 Sport live betting page has a clear and concise list of active sports that players can place their bets on, with clear odds marked out, so bettors know what they are signing up for and what the potential payout could be. With so many options to select from, 888 Sport is considered by most to be one of the best sites for in-play betting.
Bonuses and Promotions
Bonuses and promotional offers have become a staple of online betting companies, and 888 Sport is among those that offer a wide range of offers.
Here is a quick rundown of the most recent bonuses and promotions:
Welcome Bonus
Welcome bonuses can be a great way to get a head start with a new account if you are registering at 888 Sport. Welcome bonuses are exclusive offers presented only to new customers and are great incentives to register with the operator.
888 Sport's most recent welcome bonus includes £30 in free bets plus an added £10 in the form of a casino bonus when new customers place their first £10. To qualify for this welcome bonus, customers must register a new account and make a minimum deposit of £10.
The minimum odds required is set at 1/2. New customers will have to act quickly as this welcome bonus expires after 7 days. If this welcome bonus appeals, be sure to read through all the requirements and the full terms and conditions. This is a crucial aspect that is largely overlooked.
Boosted Odds
888 Sport also has a great feature of enhancing match markets where odds are boosted on selected markets every day. The selections with an orange arrow will indicate whether it has been boosted. This can be an opportunity to get more value for money as 888 Sport will effectively enhance the price of a selected market.
Free to Play Football Predictor
888 Sport has a great free to play football predictor offer for their customers. With this offer, customers have the chance to predict 8 correct results to be in with a chance of claiming £8,000 in winnings. The only catch is that if there are multiple winners of this, the £8,000 prize pool will be shared evenly amongst the winning contestants.
But if any customer fails to predict all 8 correctly, they can still claim £1 in free bets for every correct prediction. This offer applies to everyone with a registered and verified account on 888 Sport and is valid for the 2021/22 football season. Be sure to read all the terms and conditions before opting for this offer.
888 Sports Banking
Banking and payment options are significant features of betting websites. The most popular methods are those that should offer not just security for customers but also convenience. One of the worst things about some payment options on many betting sites today is the hassle of setting up a payment method to make deposits and withdrawals, and it takes a long time to complete.
Also, it can be a bit of a buzzkill to find that a site offers large deposit minimums, meaning customers are restricted to making large deposits just to play. Fortunately, 888 Sport has a good selection of payment methods with decent processing times and minimum deposits.
Deposit Methods
888 Sport features a standard range of payment methods for making deposits and withdrawals. It has quite a long list of potential ways to make deposits, giving customers much freedom of choice to make payments into their accounts. The options vary from bank cards to eWallets and prepaid cards and vouchers.
The most common and perhaps most popular option for making deposits and withdrawals is to use a debit card. This provides a good route to making payments as it offers familiarity for customers as well as convenience and security. There are no direct fees attributed to using a debit card to make deposits. The deposit minimum for debit card payments is £10. The processing time for debit card payments should be instantaneous.
On 888 Sport, debit cards can also be used to make withdrawals, setting a withdrawal minimum of £3 with a processing time of up to 24 hours on a working day. The operator also accepts Apple Pay features on Apple devices such as iPhones, iPads, and Apple Watches.
Payments from a series of e-wallet services such as PayPal, Skrill, and Neteller are accepted. These e-wallets are some of the most popular and renowned services used by many bettors across loads of betting sites. PayPal, Neteller, and Skrill all have their minimum deposits set to £10 with instant effect, meaning the funds should appear in your 888 Sport account straight away.
888 Sport supports several prepaid cards and vouchers, including Paysafecard, as payment methods. These prepaid cards can provide simple and easy ways of making a deposit by entering a PIN that can be redeemed for the amount the customer paid for it. Prepaid cards can be bought in-store through many different outlets.
Withdrawal Methods
As well as making deposits to an account, withdrawing funds is equally important. Withdrawal methods can be slightly different from deposit methods and will likely take longer to leave an account as the operator processes them directly.
For 888 Sport, most of the payment methods can also be used to make withdrawals. Using a VISA debit card to make a withdrawal can take about a day to process the request and up to additional 5 days for the transaction to be processed, totalling around 6 days of possible waiting. This is not ideal but is a fairly standard wait rate compared to other betting sites.
As for e-wallets such as PayPal, Skrill, and Neteller, a withdrawal can take about a day to process the request from 888 Sport and then around 1 or 2 days to process the transaction, meaning it can take around 2 to 3 days for the funds to be transferred. This is significantly quicker when compared to debit card payments and is favoured by bettors who prefer fast withdrawal times.
Customer Support
It is now a common feature amongst betting websites to have a dedicated customer support hub, 'help' or 'contact' tab, for bettors to get fast help to resolve any issues or queries they may have. Most issues are typically minor. They can be easily resolved by visiting a customer support hub with answers and solutions to frequently asked questions (FAQs) and common problems.
On 888 Sport, clicking on the help tab will take customers directly to the support hub that offers this information and even has a handy list of answers to questions previously asked by other users. This option can be very convenient for those who are short on time or need a quick fix to a minor issue. In addition, there is a great search feature within the support centre where customers can input their issues to possibly find a direct solution without having to navigate through countless tabs and links.
For more complicated issues that cannot be resolved independently, 888 Sport does have a live chat option. Customers can use it to enter their questions and wait to be connected with a member of the 888 Sport support team. The wait times for the live chat feature can vary depending on the time of day and the demand. Although it shouldn't take too long, customers can be placed in a queue.
Overall, however, the live chat feature is a bit underwhelming and frustrating, to say the least. The added steps and information customers need to provide can be a bit of a slog, and the live chat is prone to disconnecting if customers fail to respond within a couple of minutes.
Of course, there is an option to email the customer support centre directly with an issue. Still, the live chat service is there to mitigate this step, so customers can receive help faster. The email option is undoubtedly helpful as customers can select a category from a list, add their subject, and describe their query/issue. There is also a way to attach files and documents to help speed the process along, a small and great little feature but one that you would expect to see. While 888 Sport's customer service is by no means the worst out there, it is also not the best service, and there is still some room for improvement.
888 Sportsbook Pros
The major pros working in favour of 888 Sport is that the operator has a good range of payment methods, bonuses and promotional offers, and a decent list of sports and betting markets. The operator also seems to take their responsible gambling measures seriously, which shows care and loyalty to their customers.
The operator is also fully licensed by one of the top gambling authorities, which means consistent regulation and safety for customers. The website itself is also easy to navigate. It has a brilliant interface that can be easily used by new and returning customers alike. Tabs are made clear and easy to locate, while information is provided concisely.
888 Sportsbook Cons
The outlying conto 888 Sport is the lack of customer service. Whilst there is a useful customer support hub containing plenty of information on some fundamental workings of the site, the live chat and feedback services could be improved significantly. This can be a real disappointment for those already experiencing issues with their account. They should be receiving consistent help from the support team members.
888 Sports Verdict
Overall, 888 Sport is a pretty decent all-rounder website for sports betting. The operator has an impressive list of sports available to bet on through various betting markets. In addition, the live betting service offers a smooth experience. The website has an easy to navigate user interface, so players can find the right tab in no time.
The homepage lists the most frequently visited pages, so new and returning customers can quickly access their favourite sports without navigating through the entire website. 888 Sport customer support is at least decent when compared to other operators. Still, there are some ways the operator could improve their live chat services. But for the most part, 888 Sport has shown to be a great bookmaker that can make for an excellent all-around experience for their customers.
FAQ
888 Sport is regulated by the United Kingdom Gambling Commission, which aims to uphold fairness and security for both customers and operators. 888 Sport also has a page dedicated to showing the measures they take to ensure responsible gambling and the safety of their customers. 
Yes, 888 Sport currently holds a valid licence from the United Kingdom Gambling Commission. 
Customers can browse through the bonuses currently active on the website to see if any that appeal to them. All bonuses are only ever redeemable by customers who have a registered and verified account on 888 Sport. Some offers are only redeemable for new customers, such as welcome bonuses. Others are available if customers use a specific payment method, such as a debit card. 
888 Sport has a customer support hub bettors can access at any time of the day. The customer support page answers frequently asked questions and resolutions for minor issues that customers might experience when using 888 Sport. A handy search bar to find answers and solutions even quicker is available as well. For more complicated cases, customers can select a category, a subject, and a description of their problem and send an email directly. This feature also allows customers to attach files.
888 Sport does offer the cash-out feature on their site. It is available for selected events. Cash-out gives players a chance to cash out on a bet early, before the final result. This can be an excellent way to preserve funds. Still, there are risks attached where players could miss out on even more potential profits and might walk away with less than the original amount they wagered.
The cash-out option on 888 Sport is only available on selected pre-match and live events. It is also featured on multiple and single bets. In addition, 888 Sport provides a little symbol alongside a betting market to indicate whether cash out is supported.
Yes, 888 Sport does have its native app. The app can be downloaded directly to a mobile device via the App Store or Google Play Store. It can be installed on iPhones and iPads as well as on Android-based devices. 
The creator of this project is not just another writer but he is, first and foremost, a passionate online gaming player. His attention to detail means he spends hours studying and trying out innovative new techniques in order to write content that is engaging and truly informative for the users of this blog. When he's not writing, you can find him in Macau and Las Vegas, with sunglasses and the ever-present cigar.
Last Updated: