Squid Games Betting Specials
Squid Games Betting Specials: The Challenge is scheduled to be produced by Netflix, and there are 10/1 odds that the…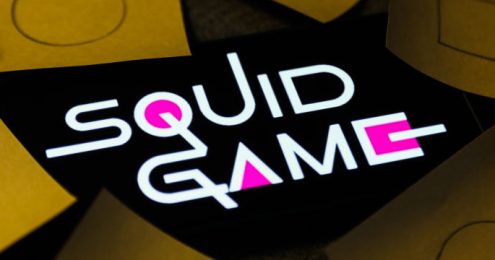 Squid Games Betting Specials: The Challenge is scheduled to be produced by Netflix, and there are 10/1 odds that the winner will be from the UK.
Recently, Netflix was in the news headlines announcing what they billed as the "biggest reality show in the history of television." The firm announced that 456 participants would participate in the Squid Game: The Challenge show, which will be available on their streaming service.
Squid Game, arguably one of the most popular streaming shows of all time, quickly became a social media sensation last year. With a $4.56 million prize pool to be won, Netflix is aiming to build on this success by producing one of the most popular reality television programs ever. Even though there is no official release date yet, casting for the 10-episode reality series is already open at SquidGameCasting.com.
10/1: The winner of the reality show will be from the UK
So, in which country might the winner of the reality show (Squid Game: The Challenge) emerge? The betting odds regarding the winner's nationality are already up, with a winner from the UK getting odds of 10/1. Other bookies place odds of 5/2 for a winner to emerge from the USA, though the filming will take place in the UK. The table below shows the odds, probability, and the country that might produce the winner.
Country
Odds
Probability
USA
5/2
28.6%
South Korea

 

5/1
16.7%
Canada
6/1
14.3%
Australia

 

10/1
9.1%
UK
10/1
9.1%
The odds that a South Korean emerging the competition's winner stands at 5/1. It's mainly because the show was initially filmed in South Korea. However, the audition process has made it evident that Netflix will work to include as many different candidates and potential winners as it can.
Squid Game: The Challenge season 2 is officially renewed by Netflix, and there are betting specials available
Two weeks ago, to the delight of many, Netflix announced that the show had been renewed for a second season, coinciding with the announcement of this much-awaited reality show. With a plethora of brand-new games anticipated for the show's second season, the odds are at 20/1 that CONKERS will be a part of it.
Hide & Seek was the clear favourite when we examined the prospective games for season two for our Squid Game Betting Odds report. According to our research, there's even a potential that MUSICAL CHAIRS will appear as a game on the popular Netflix series. Let's wait and see.